The glitzy evening sales are a precious opportunity to see masterpieces that might not return to public view for a long time. There's usually a handful of optimistic attributions and bad-but-commercial pictures, too. The day sales are more of a mixed bag, but prices start really low and quality rises really quite high. I know that objectively £5k or £10k is a lot of money, but art has always been expensive, and collectors at every price point make sacrifices. Put off replacing the car (or cycle instead), choose cheaper holidays, plan to work a little longer, or just sell the kids. A lot of these pictures are within reach for many people.
I like the early Netherlandish and early Germany pictures. Some of the studios turned out high quality pictures in some quantity. These
Old Testament prophets
from the Swabian school are great! Just £40k-£60k for the pair at Sotheby's. They have the same estimate on a beautiful
Annunciation
from the circle of the Master of the Housebook, just a foot and a half high. Look for pictures from the 'Antwerp School' for bargains. There are a few conventional names given to identifiable groups of pictures, but a lot of pictures from Antwerp studios are unidetified but often high quality. This
St Jerome
is particularly nice, with an excellent landscape, estimated at just £20k-£30k at Sotheby's. A little later is a large
Martyrdom of St Sebastian
(£25k-£35k at Christie's) by Cornelis van Haarlem, an artist of mixed quality, but rather under-rated in my view.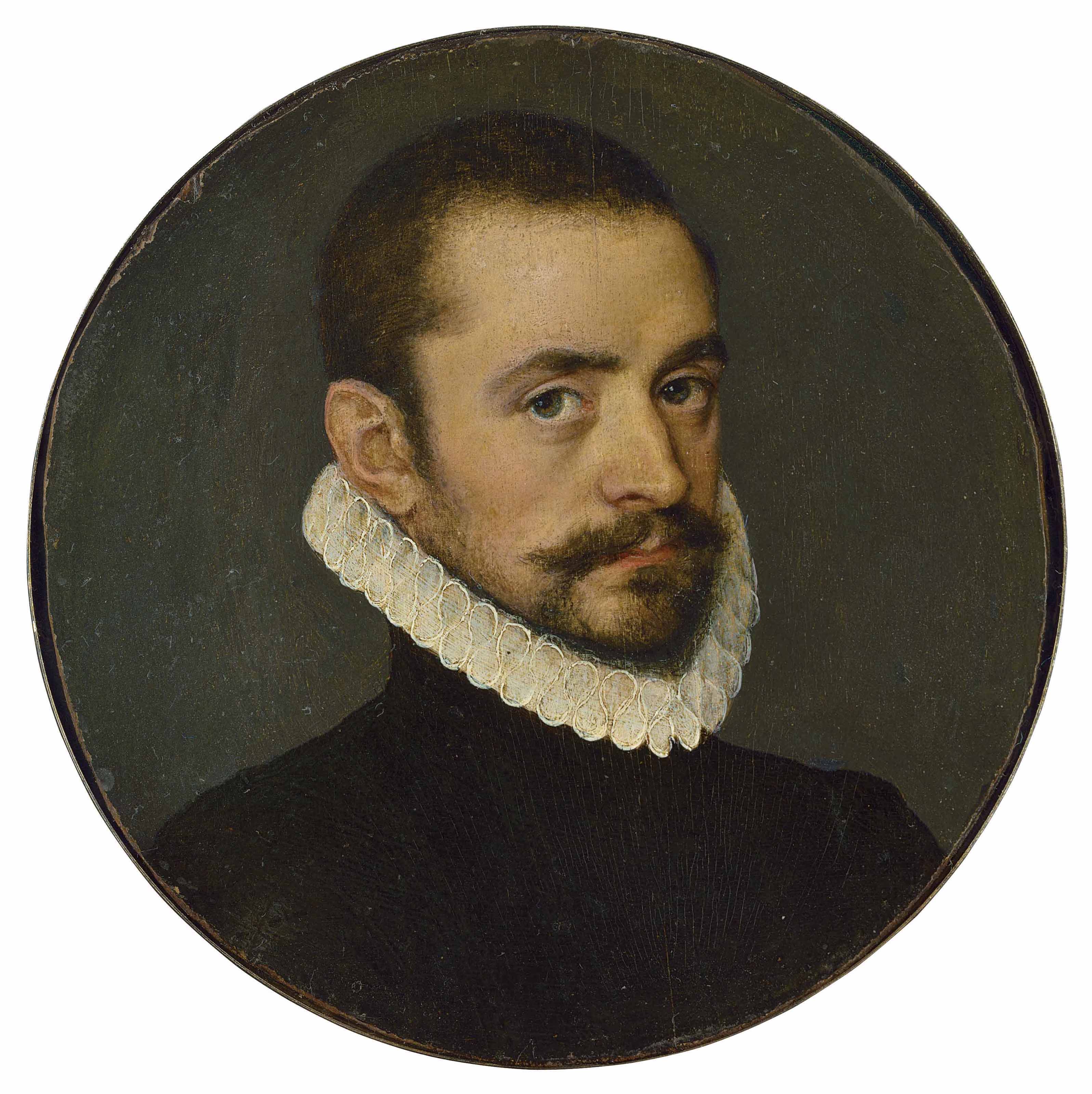 Christie's says this is from the circle of Anthonis Mor. It's not the only attribution I disagree with, but wherever it's from this is a fine
portrait
(£10k-£15k). It stands up well displayed just off the main gallery at Christie's, among the evening sale highlights. Another anonymous picture is this fine Roman school
Head of a Man
, which will be worth much more than £7k-£10k if someone can identify the artist.
Rubens's prolific studio produced a lot of good pictures. There's a huge price change between 'Rubens' and 'studio', so a big incentive to over-attribute. On the other hand, pictures given to the studio can be cheap. Christie's has a version of the Washington
Daniel in the Lions' Den
without Daniel, by a follower of Rubens (£25k-£35k). And let's face it, it's the lions we really love! Big kitty cats; Internet, do your thing.
Do have a look at the catalogues; they're big sales with lots of interesting pictures. At the lower end, this Nicolò Giolfino
St Roch
is quite charming at £10k-£15k at Christie's, and Sotheby's has a Jean-Baptiste-Marie Huët
portrait
for £7k-£10k. A beautiful Ceruti still life of
chestnuts
is estimated at £40k-£60k at Sotheby's. I like it more than a lot of evening sale still lifes.